Square Weave Tessellation

At first glance, it's hard to believe that this piece of origami is folded from a single sheet of paper with no cuts or glue.
The front side of the Square Weave Tessellation by Eric Gjerde features a beautiful raised woven pattern, and to make sure that this is not just woven strips of paper you have to flip the paper over to see a set of square twists on the reverse side.
The reverse side of the Square Weave Tessellation.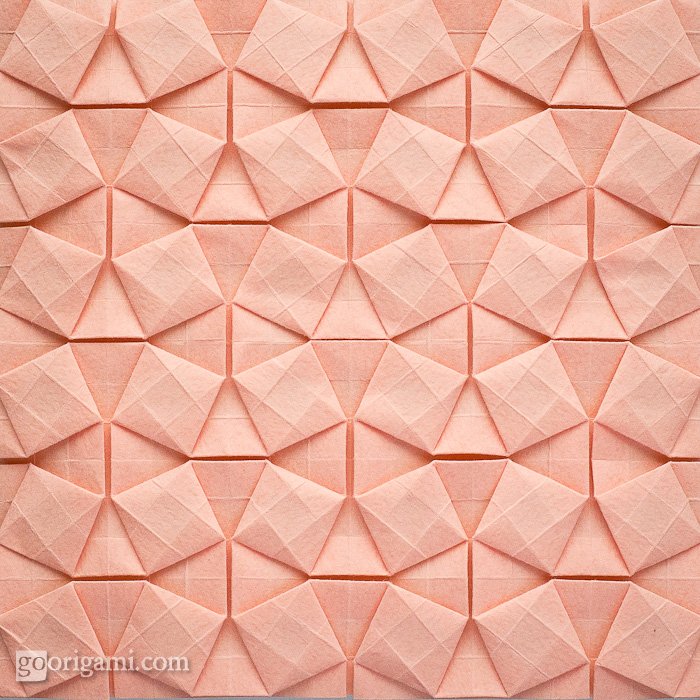 The picture below shows the front side of the tessellation back-lit.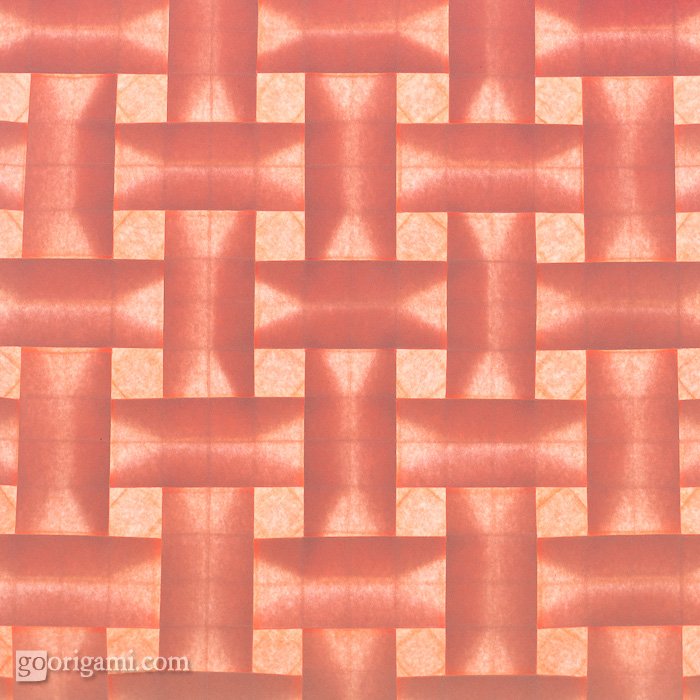 For more information about Eric Gjerde and for some of his origami diagrams and crease patterns I highly recommend you to visit his site www.OrigamiTessellations.com.