Shuriken Star Origami Box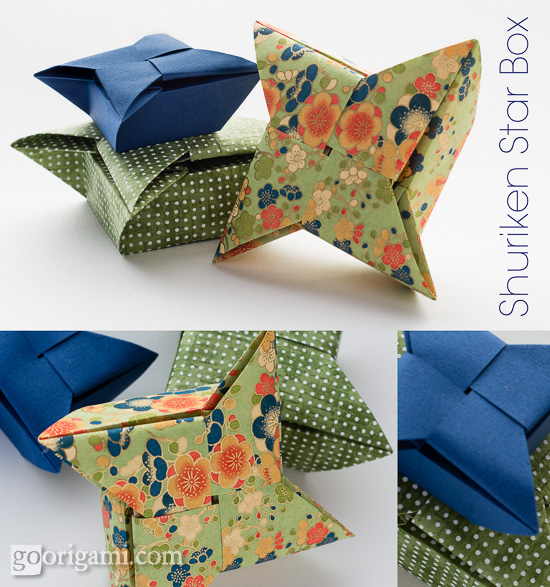 I love origami boxes. Modular, single sheet designs, bowls, dishes… everything!
And although modular boxes are usually more practical because they are sturdier, the single sheet self-locking ones are more fun to make! So if you fancy a bit of a challenge, try this ninja star-shaped box designed by Evi Binzinger. I made three of them! Find links to a crease pattern and video instructions in the description section.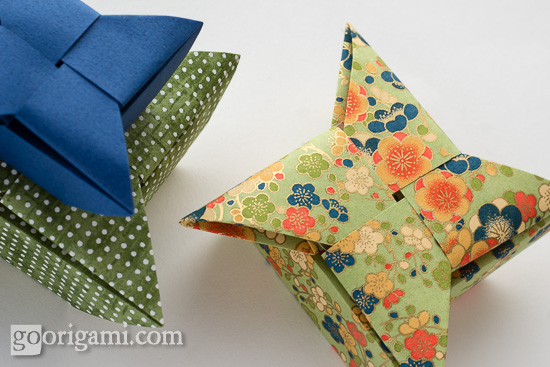 Tags: Box, Evi Binzinger