Origami Tissue Box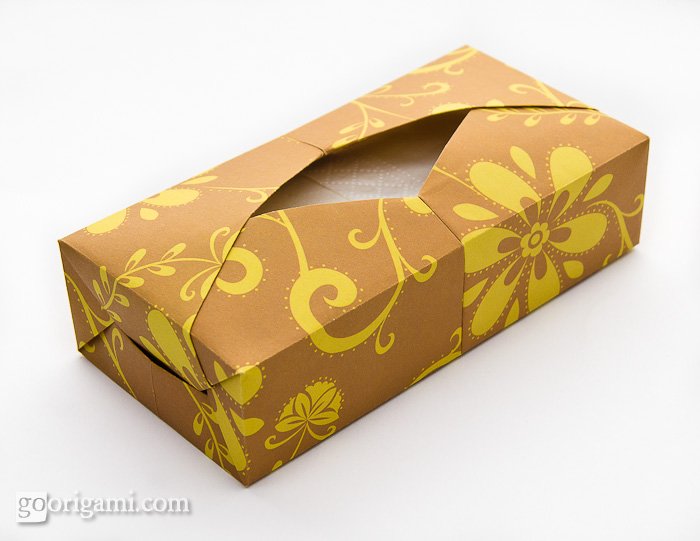 This origami Tissue box works like a tissue holder, it opens from either side and can be refilled time and time again.
I used a 24*24 cm square of scrapbooking paper to make a box for a standard pocket tissue pack (no glue needed).
I would say this is an intermediate-level model (it involves making pleats and squash folds). From the other hand, the diagram is very clear and I was able to follow it just fine without even test folding.
| | |
| --- | --- |
| Name: | Tissue Box 2 |
| Designer: | Paul Ee (based on a model by Francis Ow) |
| Paper ratio: | square |
| Paper size: | 24 cm |
| Model size: | ~ 12*6*3 cm |
| Paper: | scrapbooking paper |
| Diagram: | Tissue Box 2 – diagram |
| Video: | Tissue Box 2 – video |