Origami Heart Envelope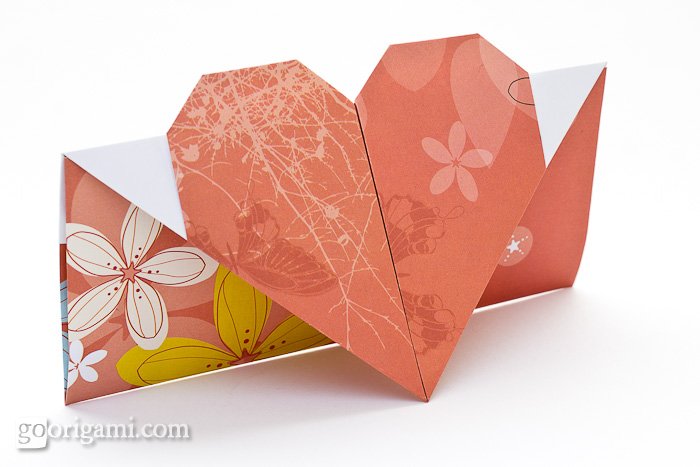 With Valentine's Day just two weeks away, it's definitely time to start thinking of presents for your loved ones!
This simple Origami Heart Envelope will make a sweet little gift by itself or you can make it even sweeter by putting something special inside.
The video tutorial I found is a very detailed one and easy to follow – even for a complete novice. There are also some useful tips and ideas on how to decorate this envelope at the end of the video.
| | |
| --- | --- |
| Name: | Origami Heart Envelope |
| Designer: | Eric Strand |
| Paper ratio: | US Letter Paper |
| Paper size: | 8.5 × 11 inch (215.9 mm × 279.4 mm) |
| Model size: | ~ 7 × 16 cm |
| Paper: | scrapbook paper |
| Diagram: | Video Tutorial by thebigbluevan |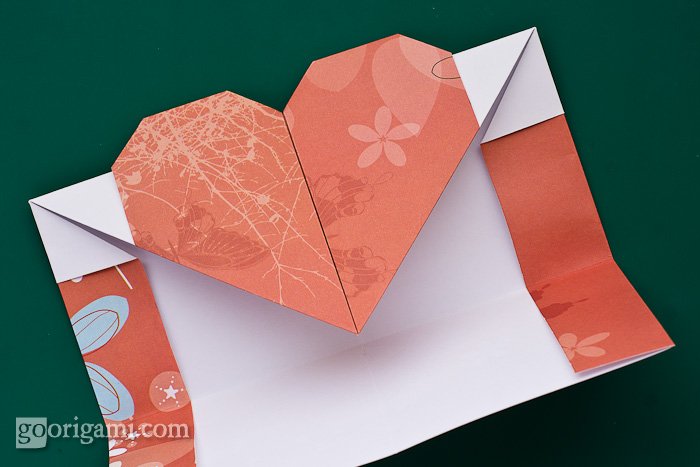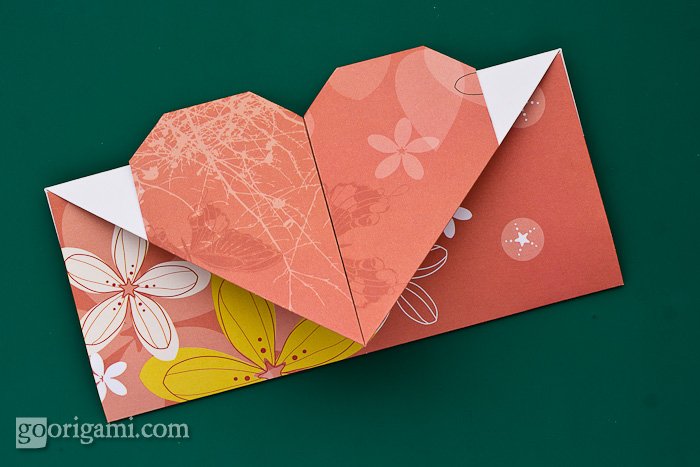 Tags: Cards, Envelope, Eric Strand, Heart