Simple Origami Boxes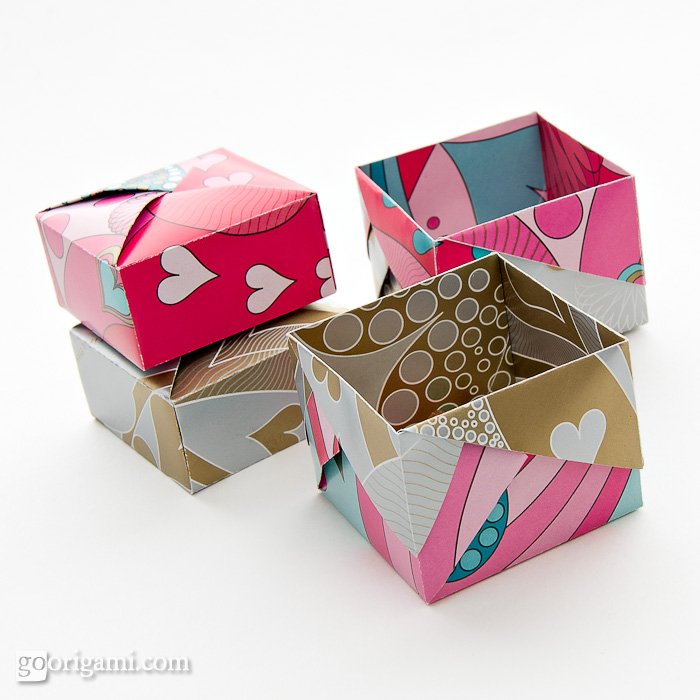 These simple boxes are very easy to fold and can be used to hold beads, paper clips, candies and much more. Each origami box is made from a single sheet of paper, no cutting or glue required!
There are two different designs featured in this post – Gift Box by Robin Glynn (origami box with lid) and Krimskrams Box by Carmen Sprung.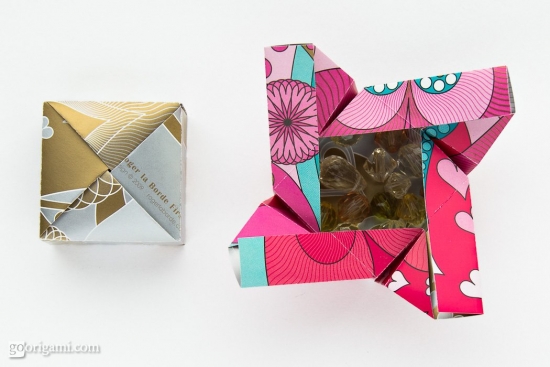 | | |
| --- | --- |
| Name: | Gift Box |
| Designer: | Robin Glynn |
| Paper ratio: | square |
| Paper size: | 11 cm |
| Model size: | ~ 4 cm |
| Paper: | wrapping paper |
| Video: | Gift Box by Robin Glynn |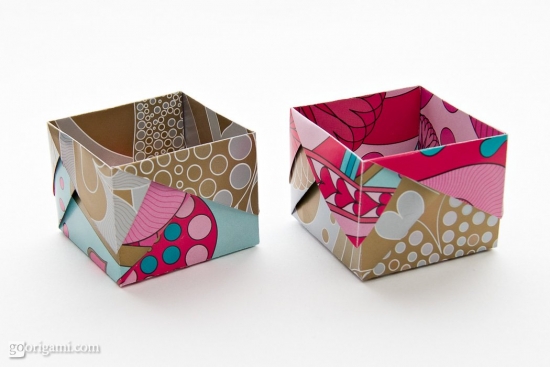 | | |
| --- | --- |
| Name: | Krimskrams Box |
| Designer: | Carmen Sprung |
| Paper ratio: | square |
| Paper size: | 11 cm |
| Model size: | ~ 4 cm |
| Paper: | wrapping paper |
| Diagram: | Krimskrams Box by Carmen Sprung |
Tags: Box, Carmen Sprung, Robin Glynn