Origami Bat — Halloween Origami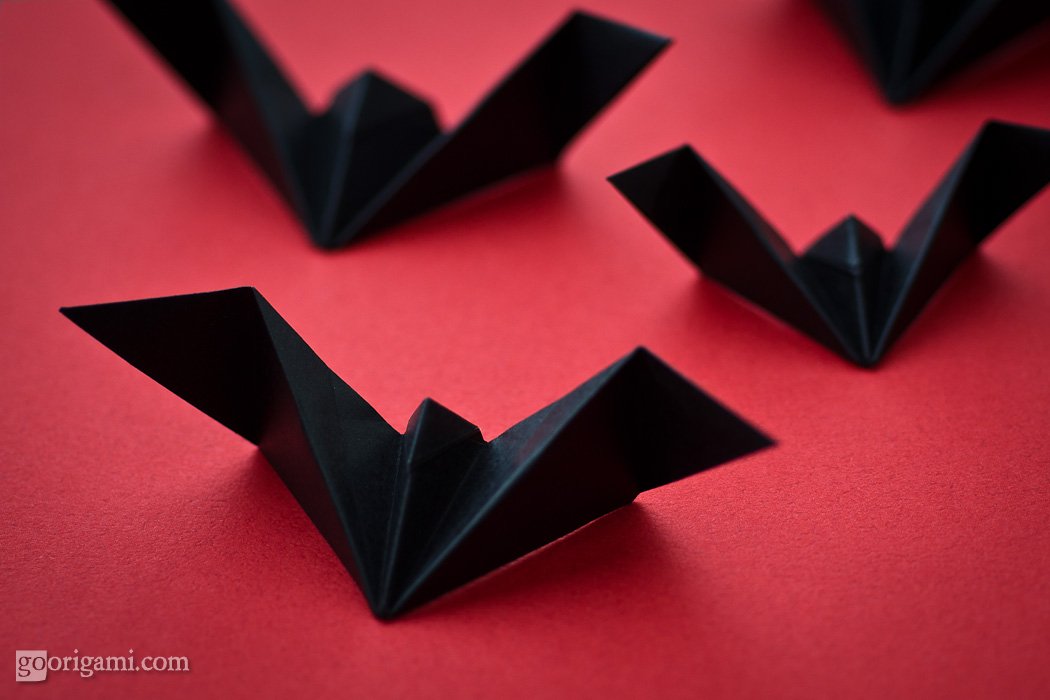 I've been looking for a nice and simple origami bat to fold this Halloween and found plenty of various designs – from really simple to just way too much complicated (well, at least for me!). This one, designed by Nick Robinson, is my favorite so far. It looks great, doesn't involve cutting or gluing and very easy to fold.
I made it from a square sheet of origami paper, black on both sides, but one-sided paper will do too!
| | |
| --- | --- |
| Name: | Origami Bat |
| Designer: | Nick Robinson |
| Paper ratio: | square |
| Paper size: | 7.5 cm |
| Model size: | ~ 8 cm |
| Paper: | Kami (mono color), JONG IE NARA |
| Diagram: | Origami Bat by Nick Robinson |
Tags: Animals, Halloween Origami, Nick Robinson