Carambola Flowers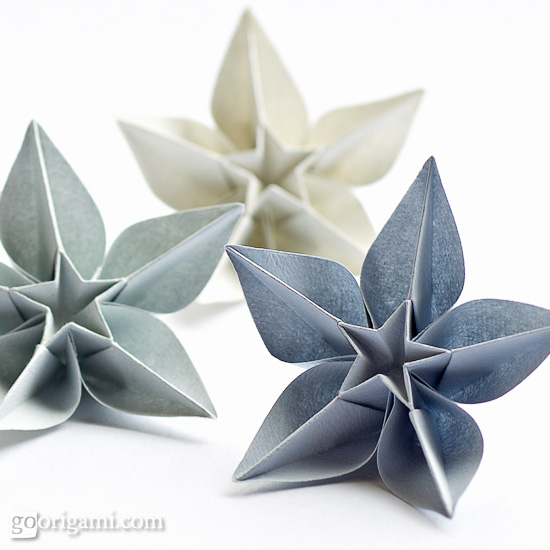 If you've been following me on Flickr for a while, you've probably seen this picture of Carambola Flowers before — I folded them ages ago! But since my Pro account is going to expire in a few days time (and I don't feel like upgrading it again), a lot of my old photos won't be displayed anymore. So I decided it would be a good idea to share the very best of them on my blog!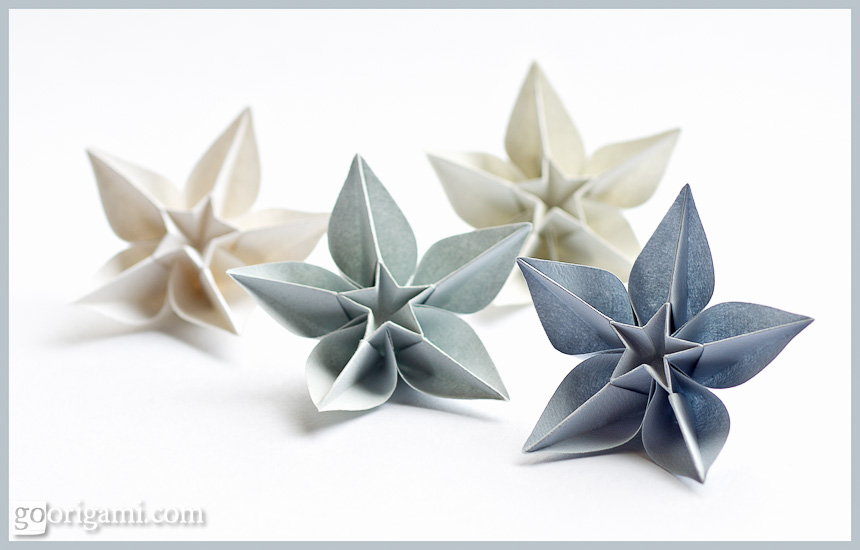 These absolutely beautiful origami flowers were designed by Carmen Sprung and I just love them! Each flower is made from a single sheet of paper, not from a square though, but from a pentagon. I would recommend using fairly thick and strong paper (80–90 gsm) to fold them — Tant origami paper will be just the right choice!
| | |
| --- | --- |
| Name: | Carambola Flower |
| Designer: | Carmen Sprung |
| Paper ratio: | pentagon, cut out from a 10 cm square |
| Model size: | ~ 5.5 cm |
| Paper: | recycled fibre paper |
Video tutorial presented by Sara Adams of HappyFolding.com.
You can also make a Kusudama origami ball from 12 of these flowers by gluing them together — be sure to check out video instructions by Leyla Torres at OrigamiSpirit.com.
Tags: Carmen Sprung, Origami Flower