Look what I won!

Just look what I won, guys – the 2nd Great (the greatest if you ask me) Chiyogami Giveaway from The Paper Place!!! They run it at the end of the last year and the prize included more than 700 sheets of fancy Chiyogami washi paper! Unbelievable!
I had some experience with Chiyogami before (for example, see this box or this kusudama), so I'd been prepared for the beauty of the paper. What I wasn't prepared for was the sheer amount of it and the incredible variety of different colours and patterns! There are just hundreds and hundreds of them – flowers, leaves, umbrellas, cranes, paisley (I'm crazy about paisley!), stripes, dots, traditional Japanese patterns… you name it!
Well, after I finished browsing through this stack the first time, there were 8 missed calls on my phone – heard nothing, so mesmerized I was!

Up to this point, I've been basically just looking through this pile, trying to sort it out somehow and figure out how exactly I'm going to store it. I also have folded a Kawasaki Rose and a few origami stars out of this paper, and I'm very happy with how they turned out. As soon as I fold more, I'll write in more detail about the features and qualities of this paper – along with my thoughts on how it performs in terms of origami and what sort of models it works best for.
Until then, take a look at some of my favorite patterns from the stock and see for yourself why I call it the best giveaway ever!
Purple patterns: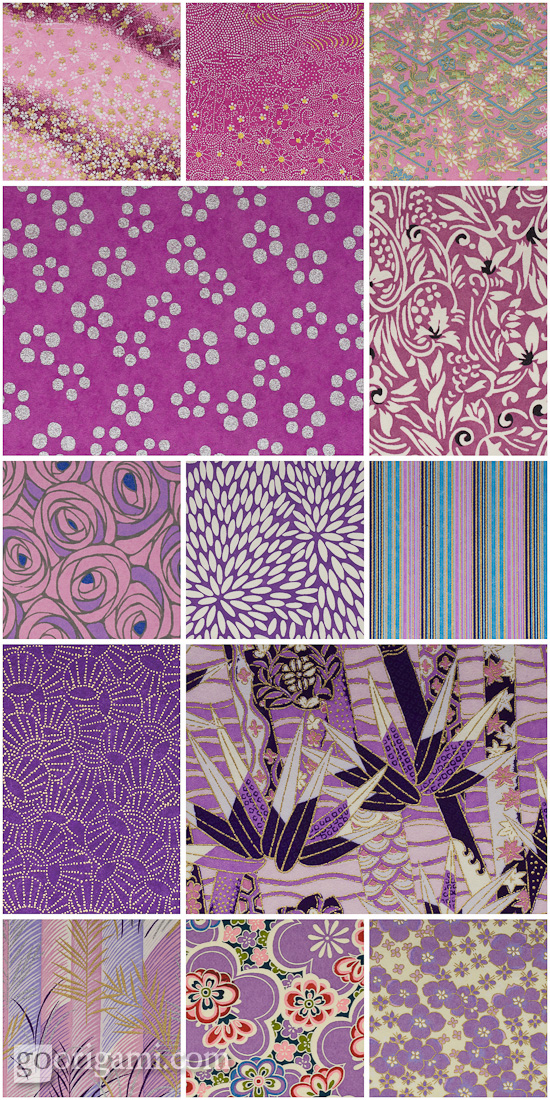 Green patterns: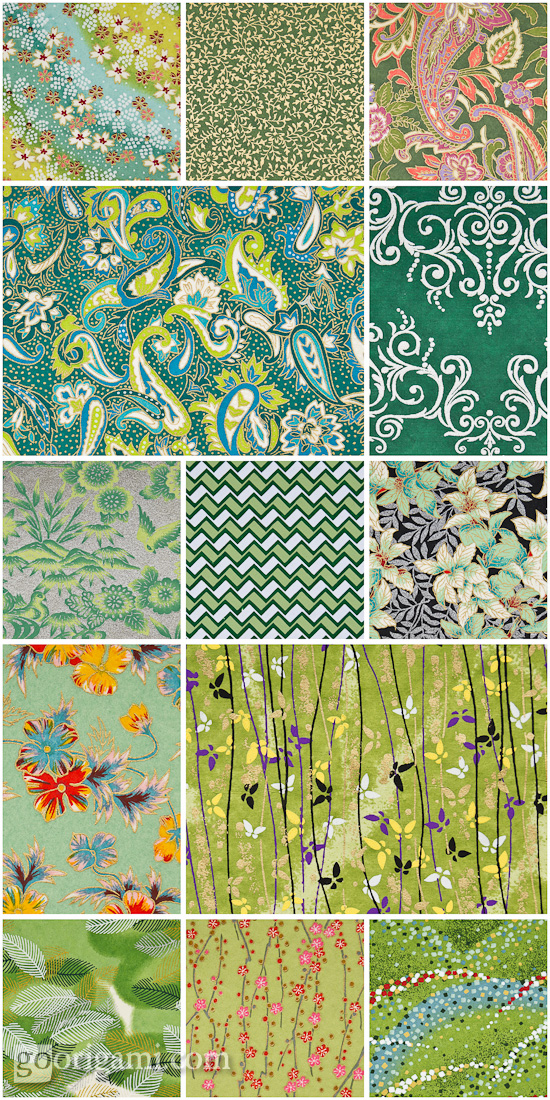 Black patterns:


Red patterns: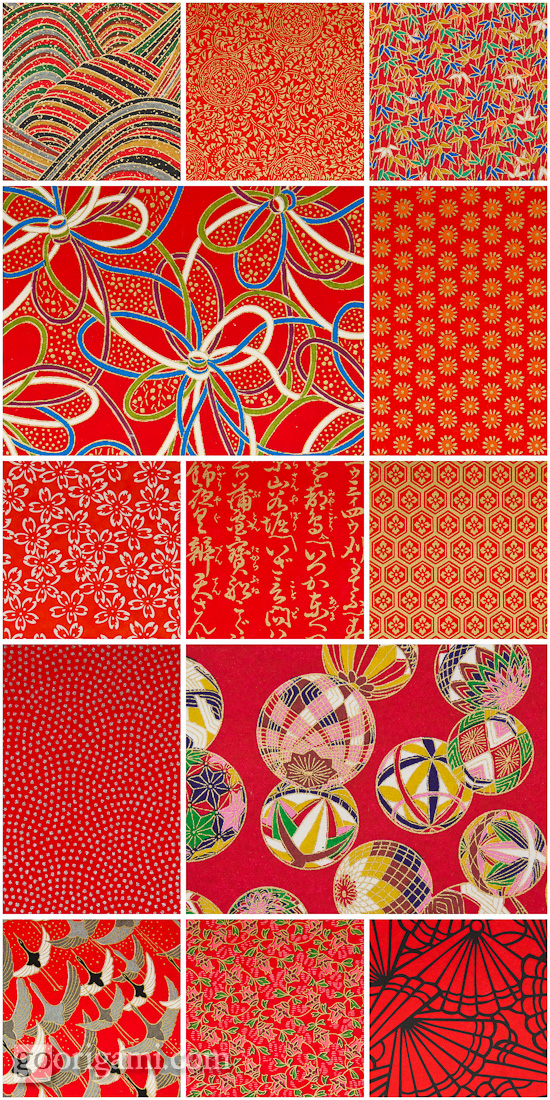 Blue patterns: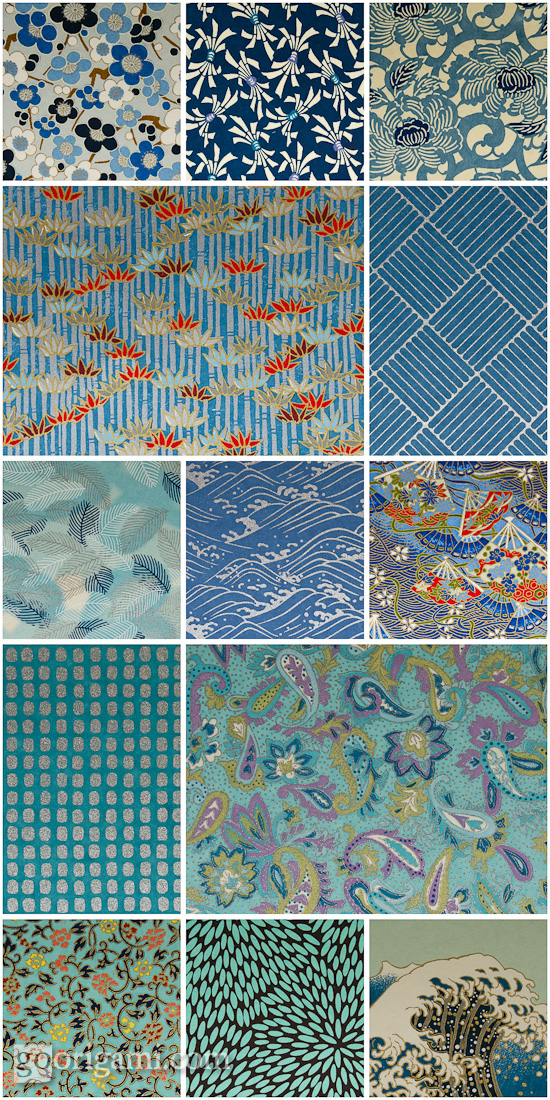 UPD. Here is a gallery of all my folds from chiyogami paper.

Tags: Chiyogami