Origami Christmas Wreath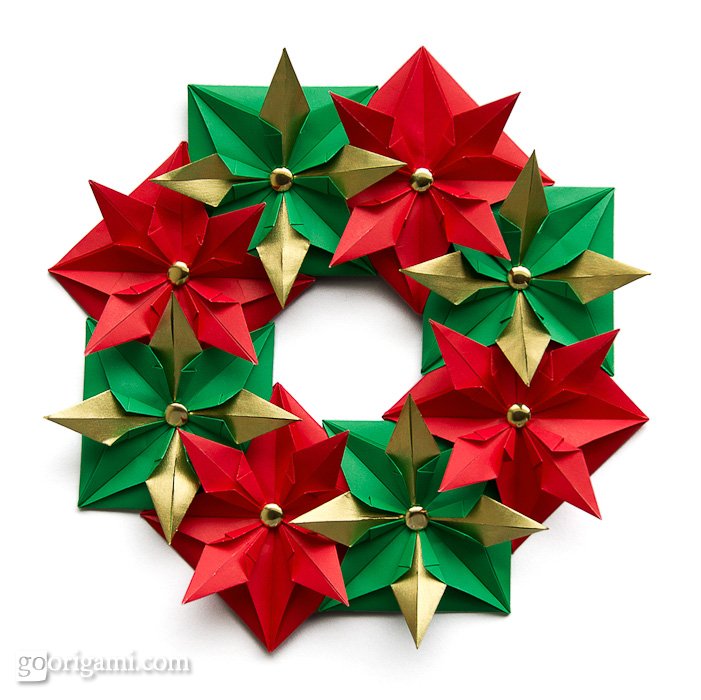 This is an origami Christmas wreath I made last year. It's folded from 8 square sheets of paper (15 cm), painted with gold (though I don't quite remember whether I did it before or after folding… hm) and then decorated with paper fasteners. All units are just glued to each other.
I think this wreath will make a wonderful decoration for the Holidays! To learn how to fold it, check out the link in the description section.
Tags: Holiday Origami, Ring, Wreath