Enrica Dray Origami Star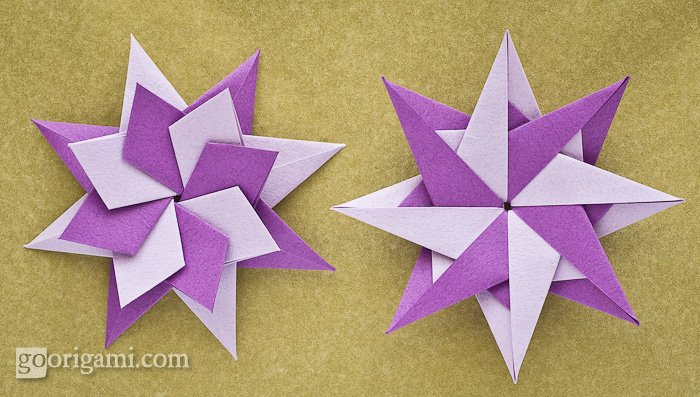 It seems I can't resist any origami star that comes in my way. This one was designed by Enrica Dray, and it's absolutely beautiful!
Don't miss the link to the tutorial on this star below.
Putting the last unit in place is a bit of a struggle, but it's totally worth it. And to make assembly easier on the first steps, slightly unfold all units and follow these instructions (clickable):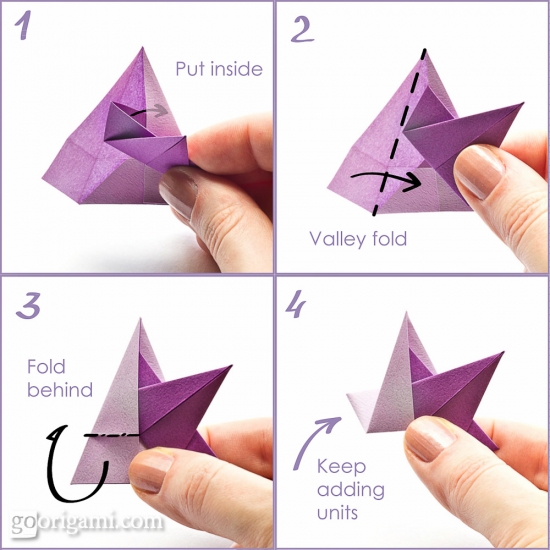 You can also try a curled variation of this star – gently pull the layers of paper in the center from underneath and curl them with a wooden skewer or toothpick, and voilà! Your star is ready to shine!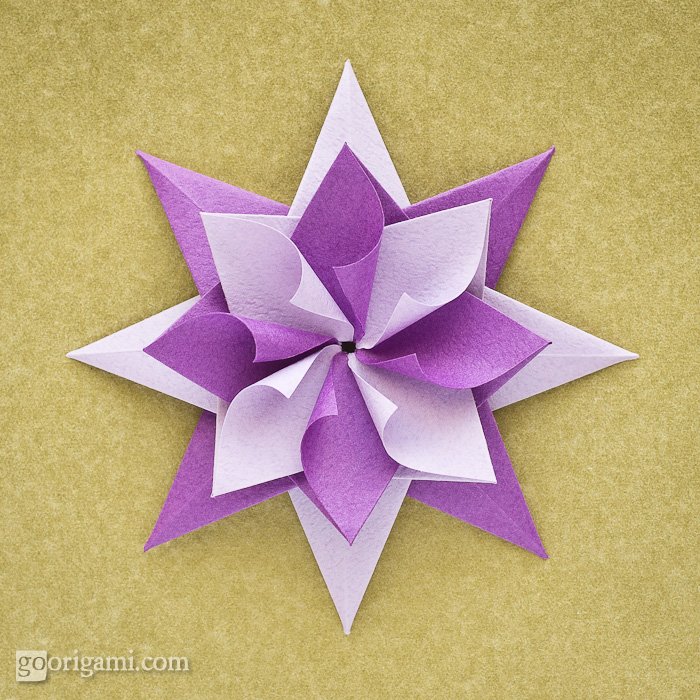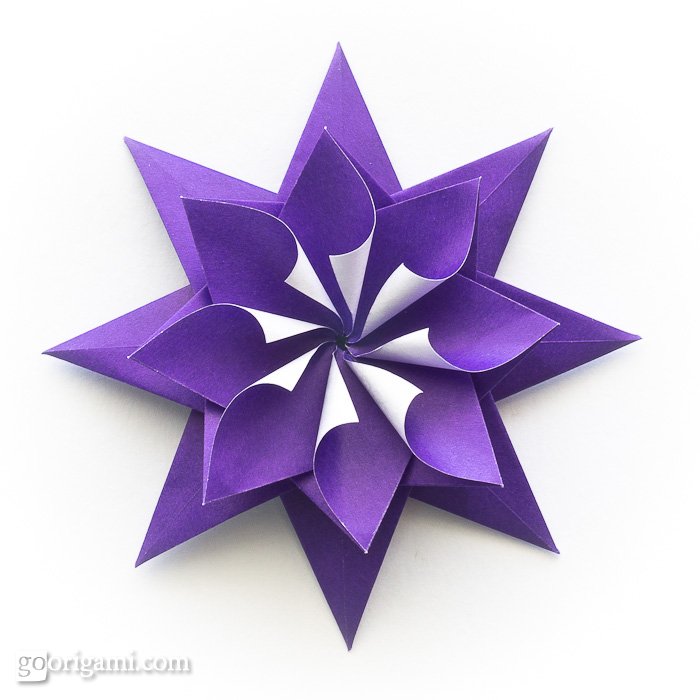 Tags: Enrica Dray, Star