Origami Tsuru Rose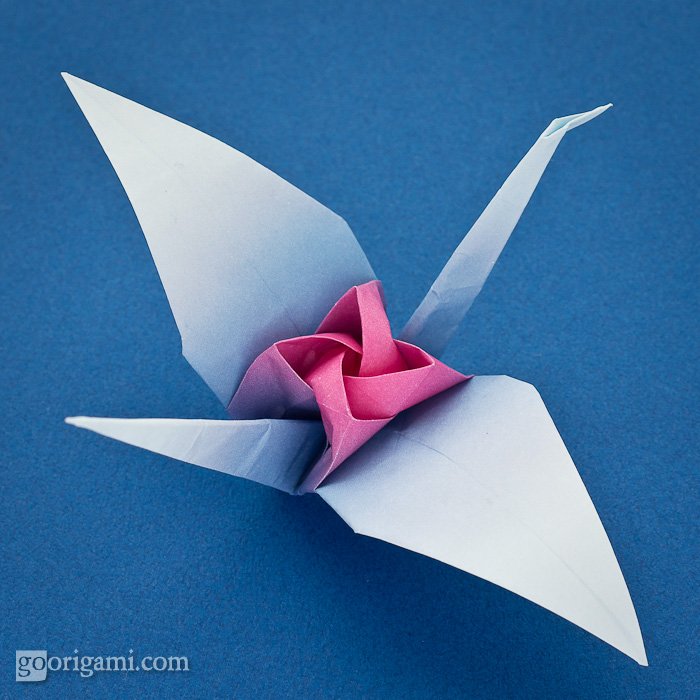 I think for those who have already mastered both, the traditional origami crane and the famous Kawasaki's Rose, it would be interesting to try this model by Satoshi Kamiya – which is basically a cross between those two.
It was quite a challenging model actually! The most difficult part for me was not the rose, as one might think, but the neck and tail because there are many layers of paper there and when it comes to folding them the model is 3D and not flat, which make things even trickier.
I would suggest using a rather large sheet of thin or medium-weight paper. Make a test fold to see how you can improve your final fold.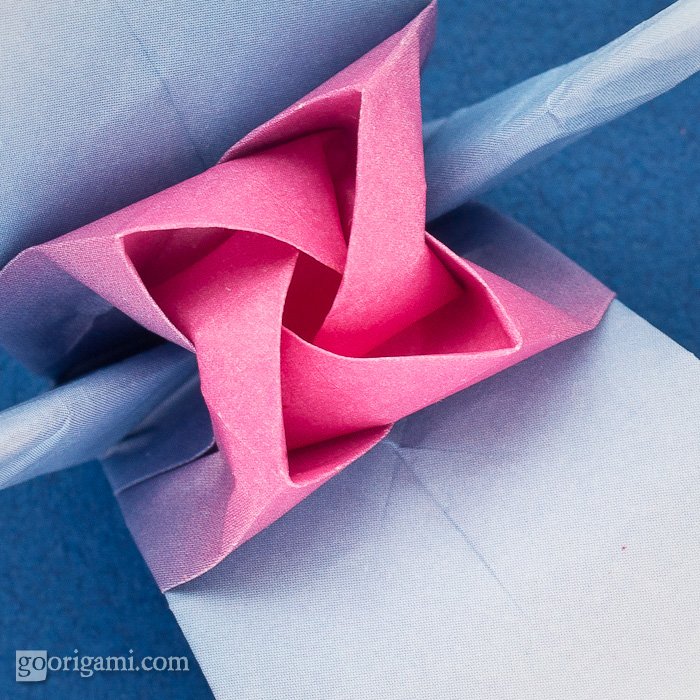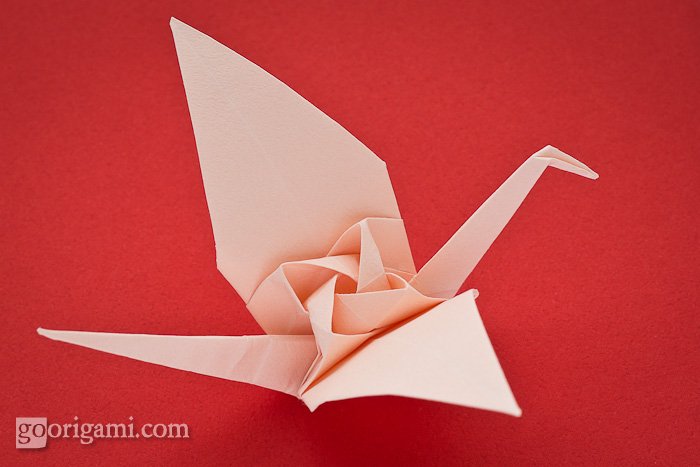 | | |
| --- | --- |
| Name: | Tsuru Rose (Kawasaki Rose Crane) |
| Designer: | Satoshi Kamiya |
| Paper ratio: | square |
| Paper size: | 15 cm |
| Model size: | ~ 10 cm |
| Paper: | Tant origami paper |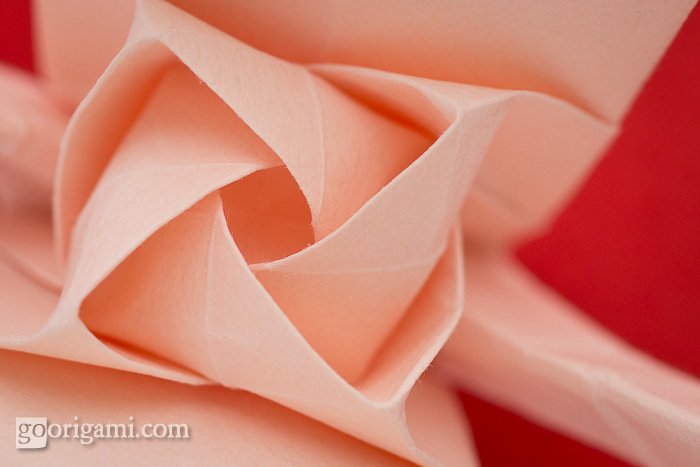 Tags: Animals, Origami Flower, Satoshi Kamiya