Origami Dragon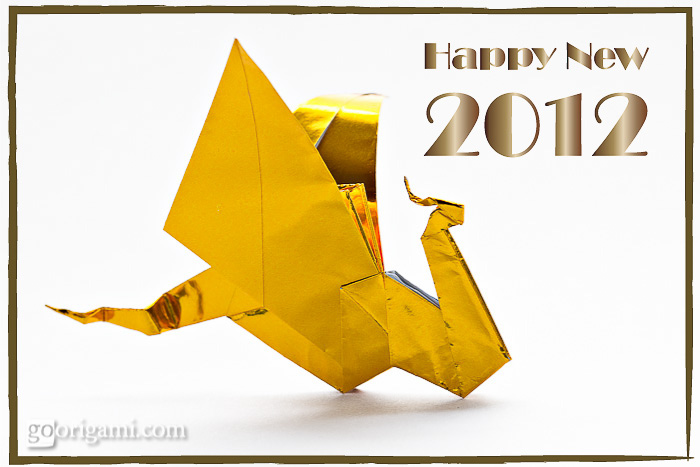 A couple of days ago I suddenly realized that the coming 2012 year will be the Year of the Dragon! Yes, that's how you end up with no TV around. But it's better late than never, right? Thankfully, there is no shortage of origami dragons out there, and I just went for the simplest one I could find.
This origami dragon is made from the Bird Base and it's not much more complicated than a traditional crane. Folded from one square sheet of thin foil.
I believe it's not too late to make your own origami dragon as a symbol of coming year! Happy folding everyone and Happy New Year!
| | |
| --- | --- |
| Name: | Origami Dragon |
| Designer: | ? |
| Paper ratio: | square |
| Paper size: | 15 cm |
| Model size: | ~ 9 cm |
| Paper: | foil paper (Japan) |
| Diagram: | Origami Dragon |
Tags: Animals