30 Point Sunken Star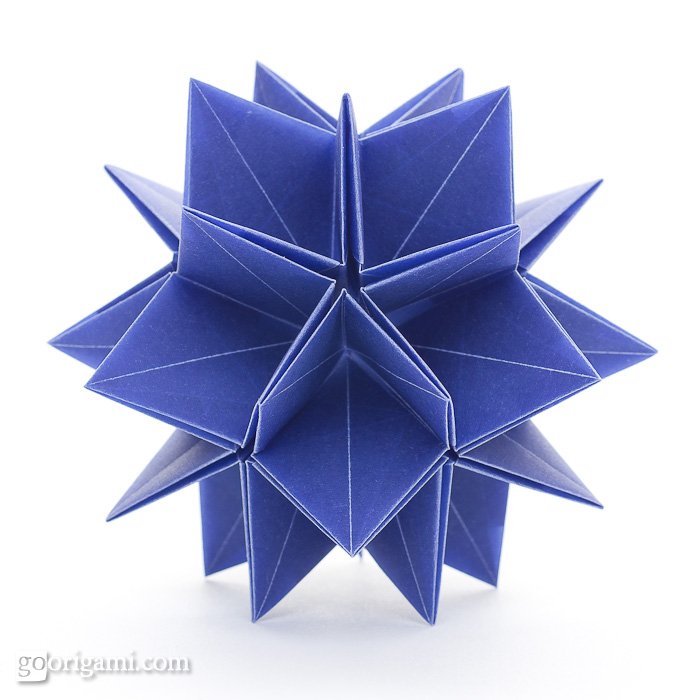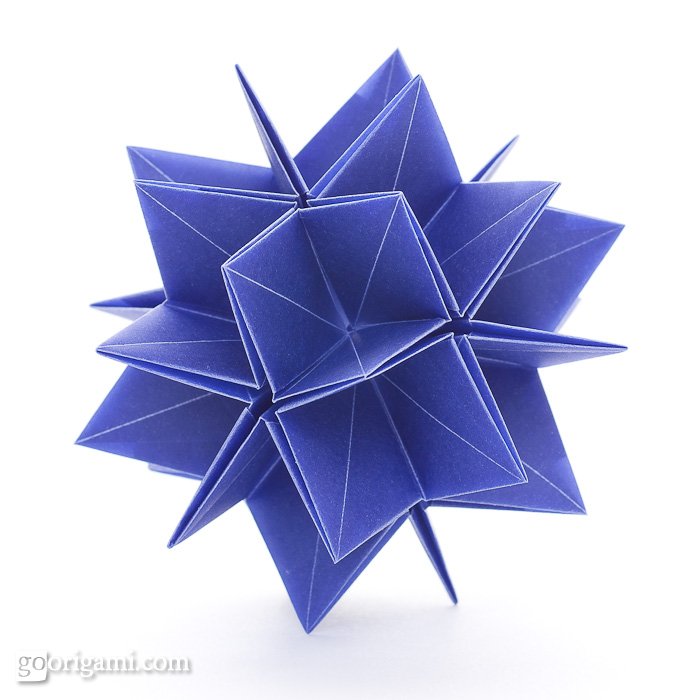 Each unit of this origami modular, 30 Point Sunken Star by David Brill, is folded from the so-called "Silver Rectangle". This is a rectangle which has the proportions of A4 paper – or 1:sqrt(2) to be more precise.
It is possible to make this kusudama without glue, and that's exactly how I did it at first (photos above). But the modular wasn't very stable, at least in my case, so I took it apart and assembled once again but with glue this time (photo below the description section). It looks pretty much the same of course but a bit more tight and neat.
| | |
| --- | --- |
| Name: | 30 Point Sunken Star |
| Designer: | David Brill |
| Units: | 30 |
| Paper ratio: | rectangle (A4 proportions) |
| Assembled with: | glue |
| Paper size: | A8 (1/16 of A4 sheet) |
| Model size: | ~ 7.5 cm |
| Paper: | Vellum paper (around 90 gsm) |
| Diagram: | "Brilliant Origami" by David Brill, p. 78 |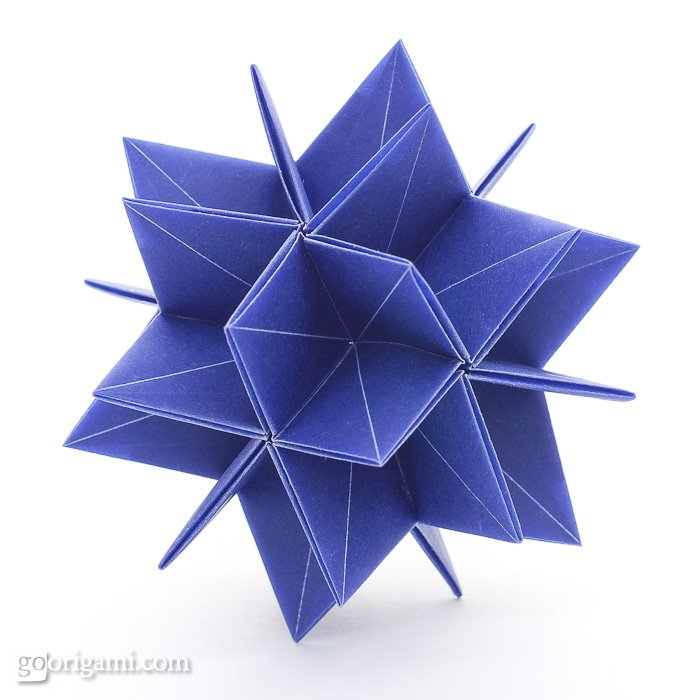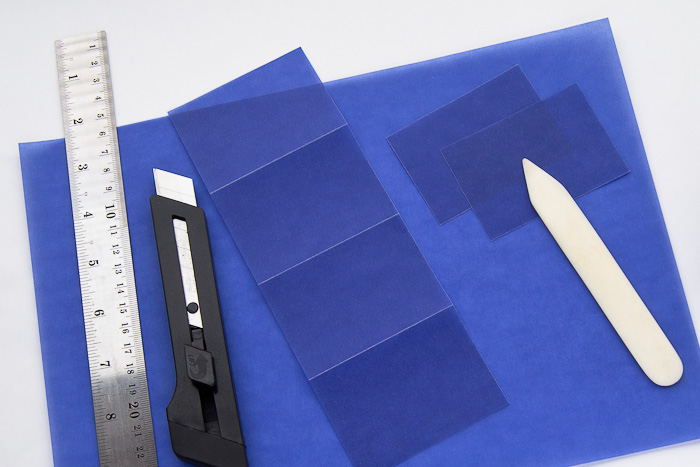 Tags: David Brill, Geometric, Kusudama, Star